Training on the AMC standard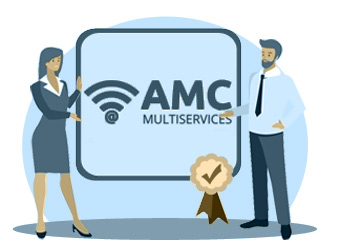 ADCET offers online training sessions in the form of half-day webinars.
The next webinar is scheduled for May 11 from 2:30 pm to 4:30 pm.
To register for the webinar or for information on upcoming webinar dates, please complete the
online form
.
The training sessions on the Citizen Multiservices Application concern different market players:
Project managers in the territories
System integrators
Software publishers
Equipment suppliers
Consultants
...
The participation fee is €200 per person for ADCET members and €400 for nonmembers.
Note: upon request, training can be provided in an association building or in the buildings of a company that wishes to offer this training to a number of collaborators.
Content of the training:
General information
Origins of the AMC; the AMC and the CNIL; why a standard?
What needs does the AMC meet? Services targeted by the AMC
Functional description
The different types of AMCs: common / specific
AMC data
Support and application hosting data
User's data
Predefined identifiers
Personalized identifiers
Contracts and associated data
The different levels of security
Environment
The role of ADCET
The different stakeholders
Implementation of an AMC
Key phases of the project
Usage conventions of the common AMC
Website: adcet.org
Description of technical presentation